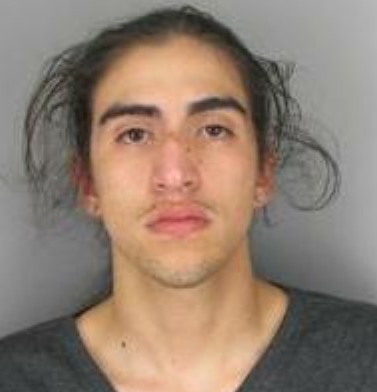 >
The Walnut Creek Police arrested a 20-year-old Walnut Creek resident, identified as Mauricio Cerventas, on several weapons charges after police say he had a concealed stolen gun inside Wendy's on North Main Street.
The following information is from the Walnut Creek Police:
Crime Description / Code:
Gang member with concealed firearm/ PC 25400(3)
Carrying a concealed firearm/PC 25400(a)
Possession of a stolen firearm/PC 25850(a)(2)
Gang member in possession of a stolen firearm/PC 25850(a)(3)
On Wednesday, August 22, 2012, at approximately 3:51pm officers responded to Wendy's restaurant located at 2955 N. Main Street in Walnut Creek for a report of a man with a gun inside of the restaurant.
For the public's safety officers temporarily closed N. Main Street between Treat and Sunnyvale during the incident.
Cevantes was arrested for the above charges. Cervantes was booked into the Contra Costa County Sheriff's Department Martinez Detention Facility on a $120,000 bail. No one was injured during the incident..
You Might Also Like :